Planning for World-Class Educational Facilities
Newport News Public Schools educates 27,000 children in 41 schools: 3 early childhood centers, 24 elementary schools, 7 middle schools, 5 high schools, 1 middle/high combination school and a virtual learning academy.
NNPS is planning for the future and has embarked on a long-range Facilities Master Plan to identify and prioritize the needs of its public school buildings. The goal is to create, plan and identify the funding needed to ensure that all NNPS students have world-class school facilities.
Cooperative Strategies, a national school facility planning firm, is assisting NNPS leaders with the development of the plan, which will guide major capital improvements including new construction, renovations and consolidations to better meet the educational goals and needs of Newport News Public Schools.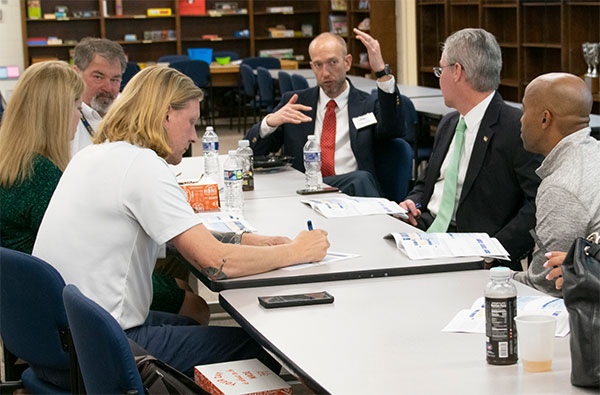 Steering Commitee Meeting at Menchville High School
The planning process requires involvement from all facets of the community including parents/guardians, staff, students, business and community leaders and city residents.
To help guide the development of the Facilities Master Plan, a steering committee was established. The steering committee meets regularly to help inform the decision-making process. To review the steering committee's presentation and discussion points, click on the appropriate meeting date below:
In addition, two Community Dialogue sessions will be held to solicit public input. To review the Community Dialogue Presentations, click on the appropriate meeting date below: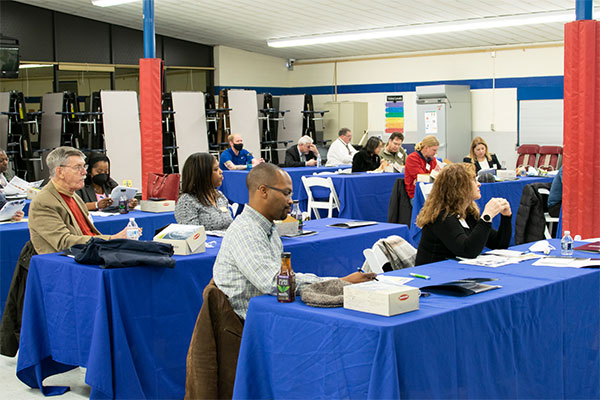 Steering Commitee Meeting at Yates Elementary School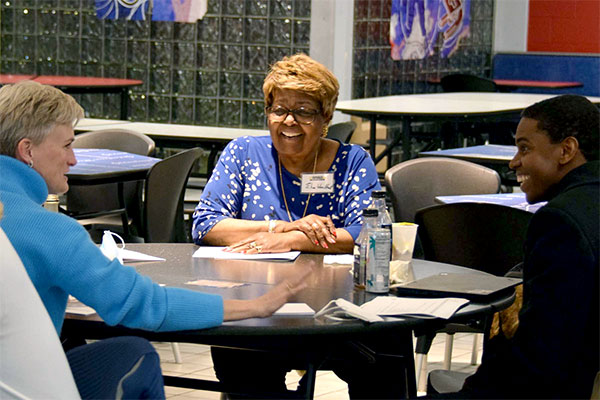 Community Dialogue at Gildersleeve Middle School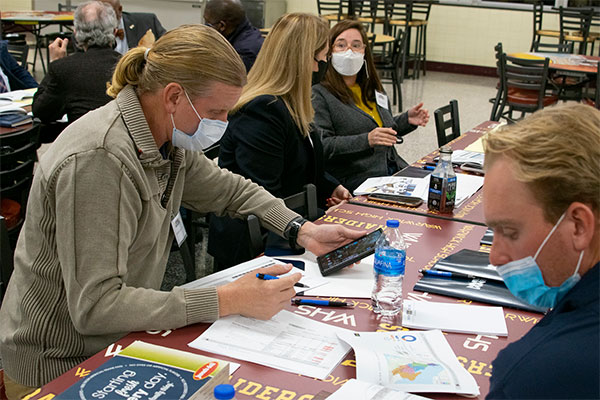 Steering Commitee Meeting at Warwick High School
What is a Facilities Master Plan?
A Facilities Master Plan is a strategic plan for directing major capital decisions usually over a 5 to 10 year horizon.
Data considered during this process includes:
Facility Conditions (now and near-term)
Facility Capacity (programmatic & square feet)
Facility Adequacy (how the facility does/does not support desired programs and teaching methods)
Enrollments (historic, present, projected)
Division strategic plans
Community priorities & feedback
Key questions:
Are the facilities we operate now, the ones we should continue to operate for the next 5-10+ years?
Which facilities are in good enough condition, relative to their replacement value, to maintain and which ones require major renovation or replacement?
Do all of our students have equitable access to high-quality learning environments in a warm/cool, safe and dry school and educationally adequate?
What is the history of your division and community and how should that inform future facility investments?
What is NNPS going to accomplish?
Through the Facilities Master Planning process, NNPS will align major capital investments over the next 5-10 years with educational program needs, capacities, budgets and our community.
Considerations:
New Construction/Rebuilding Our Schools

Population growth/decline

Major Renovations

Systems (roof, HVAC)
Whole building

Program Investments

Science, Technology, Engineering and Math (STEM)
Career and Technical Education (CTE)
Visual and Performing arts
Special education
Other

Efficiency and Efficacy

Do we have the right number of schools, at the right sizes, in the right locations, with the right learning environments to sustainably serve all students equitably?