Dr. Michele Mitchell, Interim Superintendent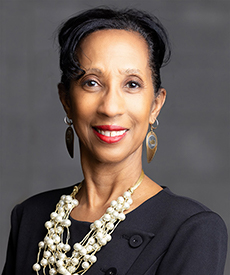 The Newport News School Board voted to name Dr. Michele Mitchell the interim Superintendent of Schools effective February 1, 2023.
Dr. Mitchell currently serves as the Executive Director of Student Advancement for Newport News Public Schools. She has served as teacher, an assistant principal, a middle school principal, director of special education, and interim chief academic officer. Her tenure with NNPS has spanned nearly 28 years.
The school division's core mission is to equip students with the knowledge and opportunities necessary to ensure that all students graduate college, career and citizen-ready.