STEM: Science, Technology, Engineering, Mathematics
What is STEM Education?
Science, Technology, Engineering and Mathematics (STEM) education entails authentic learning experiences for all students with an interdisciplinary and applied approach where all fields connect in complex relationships.
In today's economy, problems are not solved in isolation of a specific discipline, but are solved through multiple approaches and perspectives. A strong STEM educational foundation helps to prepare our students for tomorrow's world by emphasizing collaborative, innovative, quantitative and logical analysis rooted in a solid understanding of the interdisciplinary nature of science, technology, engineering and mathematics. (Virginia Department of Education)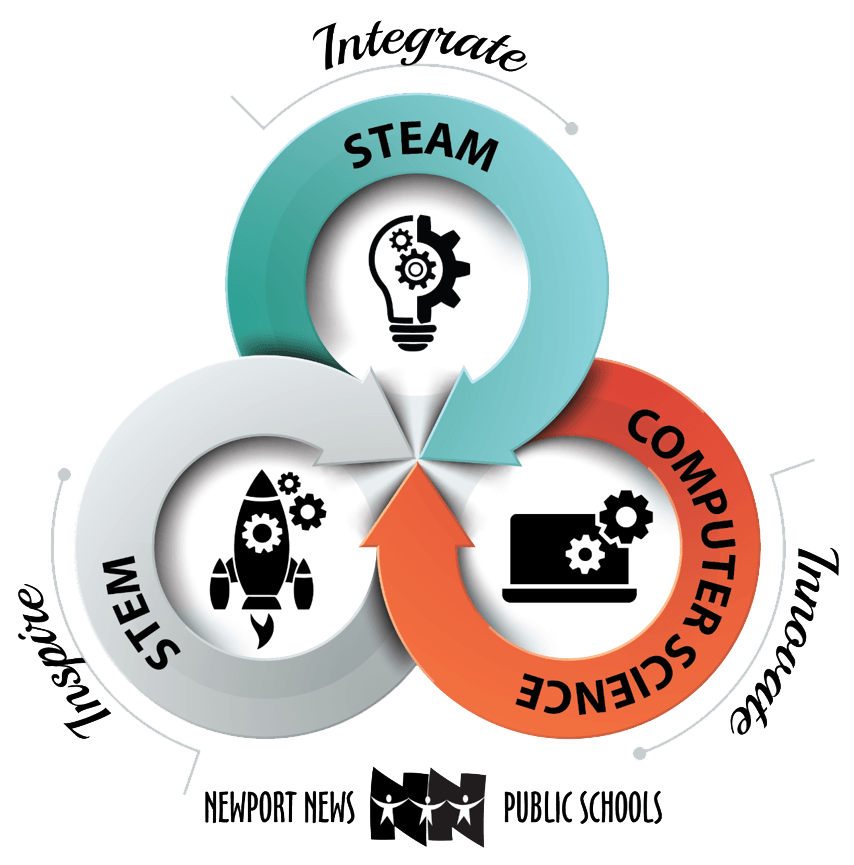 How is STEM being offered in Newport News Public Schools?
Newport News Public Schools believes that innovation begins with inspiration. STEM and STEAM (Science, Technology, Engineering, Arts and Math) approaches to instruction challenge students to solve real-world problems that integrate multiple subjects in authentic ways. Through these interdisciplinary learning experiences students master state standards in all core content areas and computer science.
Middle and High school students have access to advanced course offerings in STEM through the Science, Mathematics, and Career and Technical Education departments.
STEM Grant Awards to Date
$1,370,067