---
Five inducted into Newport News Track Hall of Fame
---
Posted: March 28, 2022
---
After a two-year hiatus due to COVID-19, Newport News Public Schools hosted its 40th Track Hall of Fame Induction Ceremony on Friday, March 25, at the Administration Building. The event, held in conjunction with the Conn-Madden Relays at Todd Stadium, celebrated the accomplishments of Coach Juan Jackson, Coach Jerome Rhodes, Terrence Riggins, Derrick Robbins, Sr., and Maurice Pierce.
The Conn-Madden Relays, named for Newport News coaching legends Julie Conn and Thaddeus Madden, was held Friday and Saturday, March 25 and 26, 2022 at Todd Stadium in Newport News.
---
Coach Juan Jackson
Former Head Track Coach, Denbigh High School
2020 Inductee
Juan Jackson coached football and track in the Newport News school system for almost two decades, but found his greatest success as head of the Denbigh boys' track teams of 2004-2007. Between indoor and outdoor seasons, the Patriots captured six consecutive Peninsula District titles, and won the 2007 Conn-Madden championship. They would finish the outdoor season by scoring a whopping 197 points to win the district championship by 81 points over runner-up Bethel. Denbigh would finish third in the Eastern Region and fourth at the 2007 AAA state meet. Jackson would move on to become the football coach at Princess Anne for two years, before returning to Newport News in 2009 as coach of the Warwick Raiders, a team he led to three playoff appearances in four years.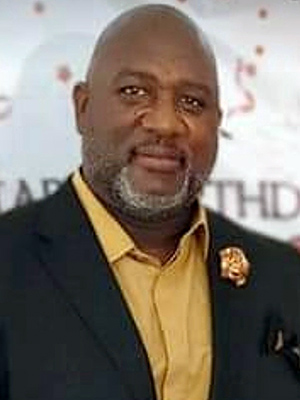 Juan Jackson
---
Coach Jerome Rhodes
Former Assistant Track Coach, Woodside High School
2020 Inductee

Jerome Rhodes has been teaching and coaching for eighteen years. As an assistant track coach for Woodside High School, he helped train four state champions and seven high school All-Americans in events such as the 4X200 meter relay, triple jump, 60-meter dash, and the 400-meter dash. He also helped teams win two indoor and three outdoor district championships. He served as a new teacher mentor and a cooperating teacher, and clinical faculty member all while coaching three seasons: football, indoor track, and outdoor track. In 2015, he was named Woodside's Teacher of the Year. Coach Rhodes currently serves as the assistant track coach at Warhill High School, where he coaches vaulters, jumpers, and hurdlers. Mr. Rhodes is Warhill's 2022 Teacher of the Year.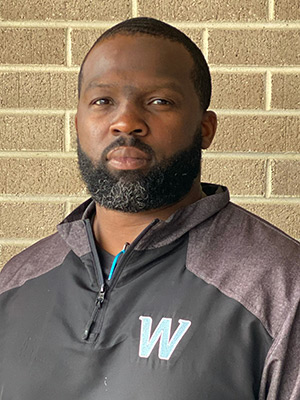 Jerome Rhodes
---
Terrence Riggins
Virginia AAA State Champion, winning the discus in the spring of 2007
2020 Inductee
Terrence Riggins is the second member of the 2007 Denbigh team to be inducted into the Newport News Track Hall of Fame, joining throwing partner Jaymes Brooks. Like Brooks, Riggins was a Virginia AAA state champion, winning the discus in the spring of 2007 with a throw of 157'-6". The Patriots scored 18 points in the event and established a team lead, which they held through the middle of the second day. In the same meet, Riggins high jumped 6'-4" to tie for sixth place. He was also a 45-foot triple jumper and threw the shot-put 52 feet and 10 inches. After graduating from Denbigh, Riggins attended the College of William and Mary, where he was the starting fullback for Coach Jimmye Laycock's Tribe team.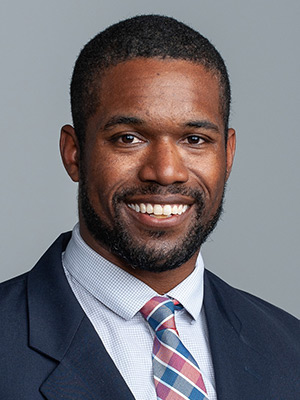 Terrence Riggins
---
Derrick Robbins, Sr.
Former Athlete, Woodside High School
2021-2022 Inductee
Derrick Robbins, Sr. ran track for both Denbigh High School and Woodside High School. He credits his start in track with being tricked by his older brother to try running in the 8th grade in exchange for a new pair of shoes. After winning the first Cross Country race he entered, he knew he was destined to be a long-distance runner. Mr. Robbins set records during his freshman year, recording the fastest freshman finish in the mile and 800 meters. He also competed nationally as a freshman and won. Mr. Robbins had many offers from various colleges, but attended Virginia Tech, where he earned a degree in sociology.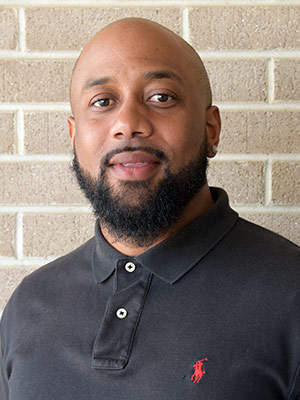 Derrick Robbins, Sr.
---
Maurice Pierce
Former Athlete, Warwick High School
2021-2022 Inductee
Maurice Pierce has coached Olympic medalists, World Championship medalists, and MEAC Hall of Famers. He is currently the Hampton University track and field coach, leading them to 33 team championships. He grew up in the East End neighborhood of Newport News and got started with track at Huntington Middle School. While attending Warwick High School he was the District, Regional, and State Qualifier and Finalist in the 55 meters, 100 meters, 200 meters, 300 meters, 4x100, and 4x200 meter relay. He was also a National Qualifier in the 4x200 relay. Pierce currently serves as the Director of Cross Country/Track and Field at Hampton University.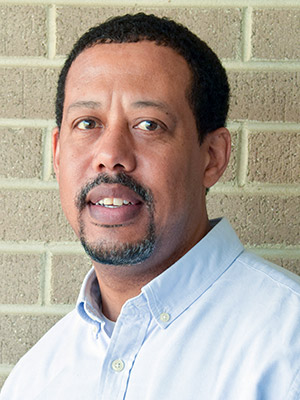 Maurice Pierce