Technology Department
Wayne Santos
Executive Director, Technology
Technology Help Desk
(757) 881-5461 x.12411
---
---
Technology's Support Staff of the Year
---
Posted: Friday, May 17, 2019
---
Congratulations to the Newport News Public Schools Technology Department's 2019-2020 Support Staff of the Year, Lorraine Rice and Brian Mitnick.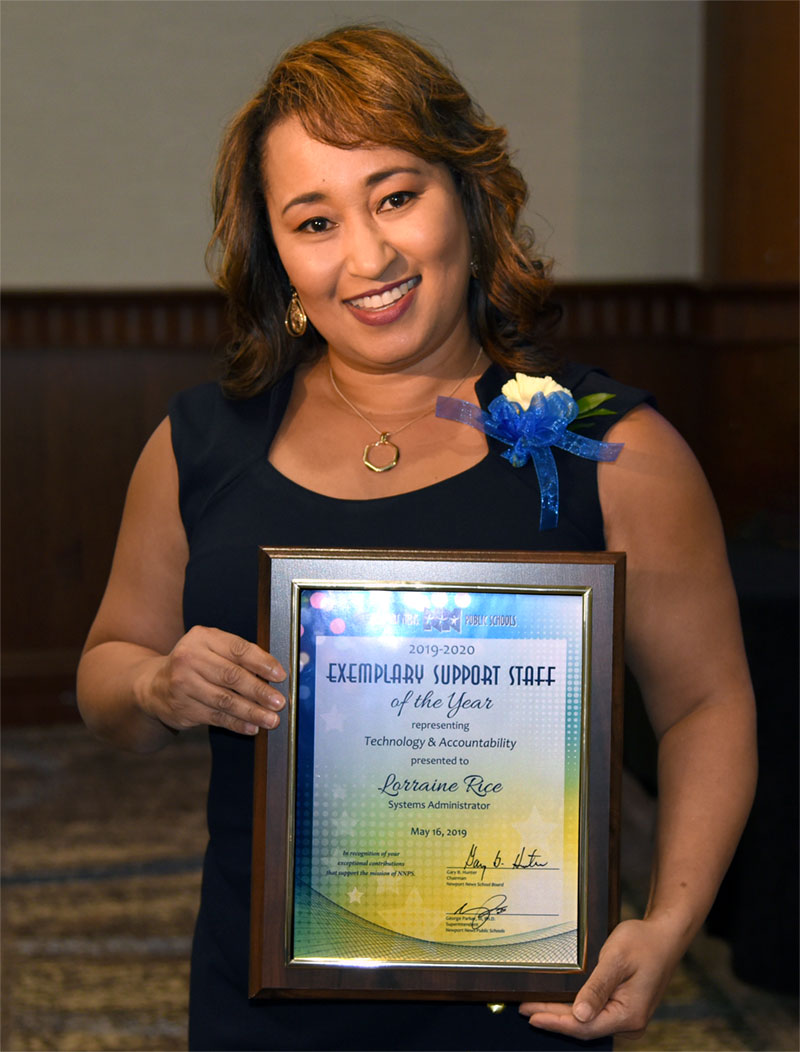 Lorraine Rice
Technology & Accountability
Lorraine has worked in the NNPS Technology Department for over 20 years. She is currently a Systems Administrator specializing in administering our Google domain to include managing the Google Classroom platform and maintaining an inventory of all Chrome devices. Lorraine was selected as the Technology Department's Exemplary Support Staff Person of the Year.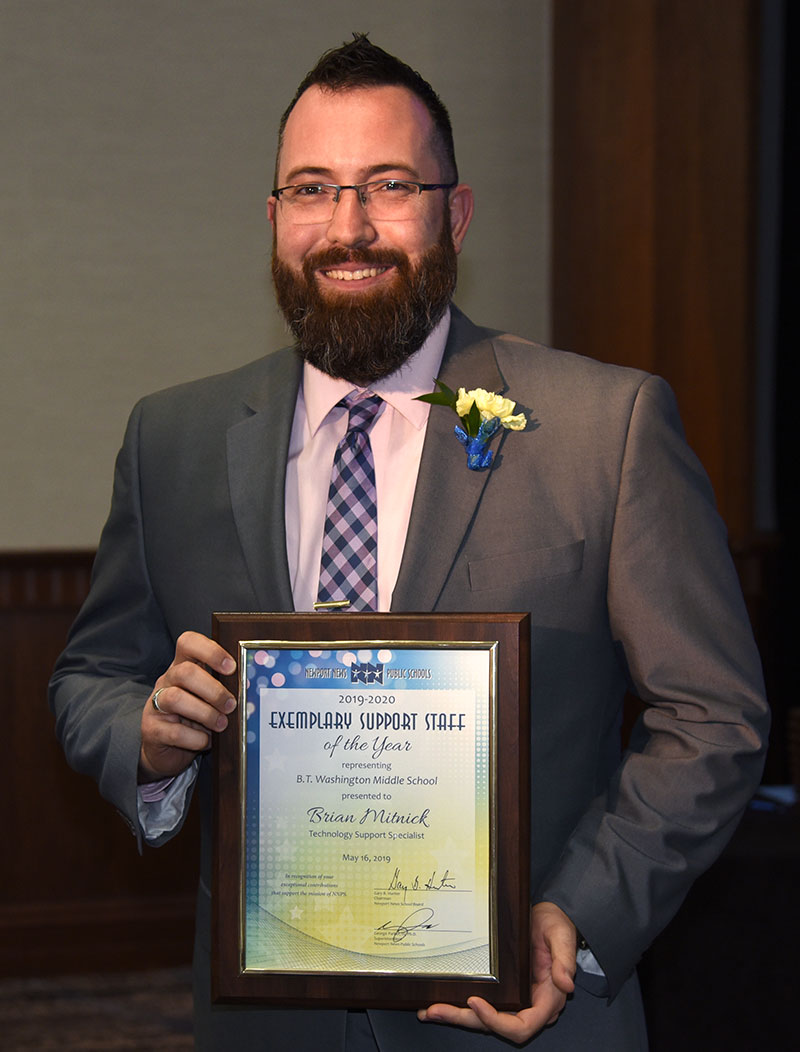 Brian Mitnick
B.T. Washington Middle School
Brian is a Lead Technology Support Specialist (TSS) and has been with NNPS for almost two years. In addition to his role as the leader of the downtown TSS team, Brian is assigned as the TSS for Booker T. Washington Middle School, where he was selected by the staff as their Exemplary Support Staff Person of the Year.
• • •
Technology in Our Community
---
Posted: Friday, June 15, 2018
---
The NNPS Technology Department connects with families, educators, and community members by providing engaging and immersive activities.
Newport News Public Schools and Christopher Newport University partner together each year with supporting sponsors to present the annual NNPS & CNU STEM Community Day at CNU's Freeman Center. The event is designed for children and adults come together to explore the world of Science, Technology, Engineering and Mathematics (STEM) in fun, engaging, and educational ways, and to introduce students to high-paying, high-demand STEM jobs.
This year's event on June 2nd was certainly an exciting way to spend a Saturday! Members of the NNPS Technology Department and student volunteers partnered with the STEM Department to facilitate engaging and immersive activities that were enjoyed by energetic students, curious parents, and innovative educators.
Technology decided to offer more than just a couple of "tech tools" as they presented a complete experience for people of all ages and levels. Students and parents were able to drive robots, use a 3D pen to draw their names or a picture, write code, experience augmented reality books, record videos using FlipGrid, and more. The adults were often more excited than the students!
Take a look at some of the highlights from this year's sensational event.
Where to buy your own STEM activities
• • •
The Virginia STAR Program
---
Posted: Tuesday, May 8, 2018
---
The Virginia STAR program (Student Training and Refurbishment Program) refurbishes surplus computer hardware and donates it to students and families in need.
On April 26, 2018, the Bridging the Gap ceremony was held at Heritage High School, and 58 computers were presented to families in the local community who wouldn't otherwise have access to a computer at home. With guidance and direction from the Technology staff at Heritage High School, Career & Technical Education (CTE) students and members of the student-led help desk team refurbished donated laptop and desktop computers. Each device received a tune-up including cleaning, repairs and an upgrade to the Windows 10 operating system, before being delivered to local families.
Virginia STAR is a statewide program that gives students the opportunity to gain hands-on experience repairing used computer equipment and earn IT repair certifications.
Photo Slideshow