Office 2019
Office 2019 for Faculty and Staff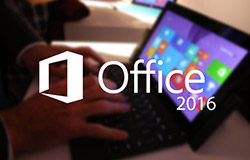 Newport News Public Schools faculty and staff are eligible to purchase Microsoft Office 2019 for only $14.99!
This software is for your personal HOME USE only. Please do not attempt to load this software on any Newport News Public Schools device.

This transaction is through a third-party web seller. Newport News Public Schools receives no funds from this transaction and provides no warranty.
How to Purchase
Click the link above to go to nnps.onthehub.com.
On that page, make sure you are on the "Faculty/Staff" tab, then click "Sign In" in the upper right corner.
The Microsoft log-in and password are the same as your NNPS email log-in information ([email protected] and your password).
After logging in, click "Add to Cart."
Read and accept the "Faculty and Staff License Agreement" by entering your NNPS log-in credentials again. Click "Accept."
Enter your contact and billing information, then click "Bill to this Address." You will then be prompted to enter your payment information.
Verify that "Office 2019" is the only thing in your cart, then click "Check Out."
Getting Started
Learn some basics about Word 2019 to help you create professional looking documents.
Learn more about Excel 2019 and how to create and enhance your Excel spreadsheets.
Word 2019, Excel 2019, PowerPoint 2019, OneNote 2019, and Outlook 2019
Be a power Office user—the easy way. Type what you want help with in the new Tell Me box on the ribbon and it will tell you how to do it.
New themes let you choose the Office experience that's right for you. Dark and Dark Gray themes provide high contrast that's easier on the eyes, and the Colorful theme gives you a modern look that's consistent across your devices.
Enhance your reading experience with Insights, powered by Bing, which shows you relevant information from the web when you're reading an Office file.
Do more with your Word docs: pop in an online video, open a PDF and edit the content, and align pictures and diagrams with minimal fuss.
Excel templates do most of the setup and design for you, so you can focus on your information.
Create compelling presentations with alignment, color-matching, and other design tools in PowerPoint.
Draw, handwrite, type, click, or swipe your notes in OneNote. Your notes are saved, searchable, and synced to OneNote apps on your other devices.
Sync tasks and calendars with Outlook to put all your plans together.