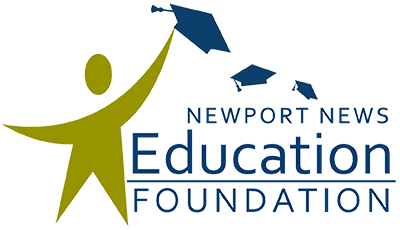 Board of Directors & Membership
OFFICERS
Dr. Robin Nelhuebel, Riverside Health System
President
Jayne Di Vincenzo, Fiduciary Edge Advisors LLC
President-Elect
Dr. Nicole Guajardo, Christopher Newport University
Vice President
Hugh J. Barlow, Brown, Edwards & Company, LLP
Treasurer
Sylvia Weinstein Craft, The Oyster Pointer
Secretary
EX-OFFICIO LIAISON
Rebecca Aman
Newport News School Board
Kelsey Bergan
Ferguson
Gary Hunter
Newport News School Board
---
NNPS STAFF
Rhonda Bell
Jefferson Lab
Taylor Bigley
Awnings by Bigley and Hogshire
Rick Brandt
RE/MAX Peninsula
Dr. Towuanna Porter Brannon
Virginia Peninsula Community College
Rhonda Bunn
Canon Virginia, Inc.
Dan Chenoweth
PBMares
Sharon Conti
Virginia Educators Credit Union
Robert Criner
Criner Remodeling
Dr. Garnise Dennis
NASA Langley Research Center
Kelly Fischer
Newport News Shipbuilding
Tommy Garner
Tommy Garner Air Conditioning and Heating
Sabrina Jones
The Mariners Museum
Robert "Taylor" Lawson II
W.M. Jordan Company
Dr. Guy, G. Levy
Levy Dental Group
Lu Manyard
Newport News Council of PTAs
Sharon Martin
Old Point National Bank
Dr. Kellie Mason
Principal, Warwick High School
Bob McKenna
Virginia Peninsula Chamber of Commerce
John W. McMillan, Jr.
Dr. George Parker, III
Superintendent, Newport News Public Schools
Christine Pilger
Principal, Discovery STEM Academy
Sam Rose
Ferguson
John Shifflett
Winning Organizations, LLC
Darlene G. Stephenson
Bon Secours - Mary Immaculate Hospital
Dr. Lee Vreeland
An Achievable Dream, Inc.
Macon Whitson
Newport News Economic Development Authority
Dr. Deborah George Wright

Winsight Workforce Coalitions